Will these people also act on it and vote?
Time will tell.
https://www.theguardian.com/society/2022/may/01/four-in-five-people-in-the-uk-believe-in-being-woke-to-race-and-social-justice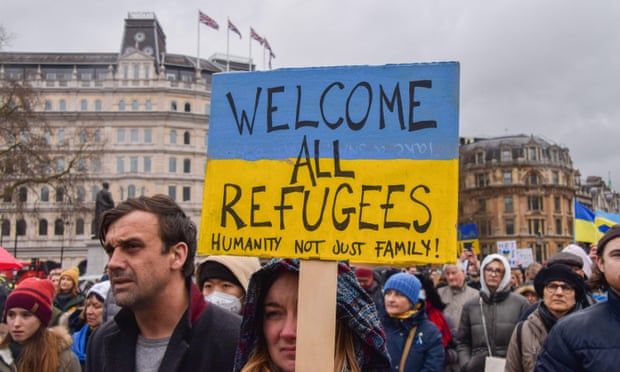 Anyone who knows me well enough knows that I'm not a fan of Anonymous, often called benevolent etc by the media.
Here's a stark example of why – 4chan up to its usual stuff again – but I have other, much less dramatic reasons not to be a big fan of Anonymous.
https://www.theguardian.com/technology/2022/may/01/4chan-extremist-online-forum-raymond-spencer
In case you didn't know that, Anonymous also is pretty misogynistic.
But I am also and perhaps much more concerned by the lack of insight in combination with a surplus of hacking skills within the context of this also being an organisation that does stuff like attack foreign governments when it feels like it. That's potentially dangerous and it does not necessarily lead to less tension in the world. To the contrary.
Anonymous is not exactly known for its tolerance, compassion and depth of understanding of anything other than hacking, havoc and mischief.
They have this "shoot first, ask questions later" attitude and a bigger urge to demonstrate their hacking prowess than to do good, in spite of all the Robin Hood pretense.
https://www.theguardian.com/uk-news/2022/may/01/immigration-officers-local-authorities-home-office-foi-embedded
I first heard of this years ago. What The Guardian is revealing is that the practice has continued, but The Observer already reported about it in early 2019.
I first heard about it in June 2018, at a meeting in London about the Hostile Environment and the Windrush scandal (organised by Docs Not Cops, Liberty, Global Justice Now, and other organisations). Gracie Mae Bradley from Liberty and many others were there.
Haringey Council had one of these folks. These Home Office people are EXPENSIVE, too, so the Haringey locals were able to convince Haringey Council to do without its Home Office worker.