"Police pay woman £40,000 after using unlawful force."
She says she is still living in fear. I can believe that, yes. The incident happened in 2017 and thoroughly shook up her belief that a person can feel safe in one's home.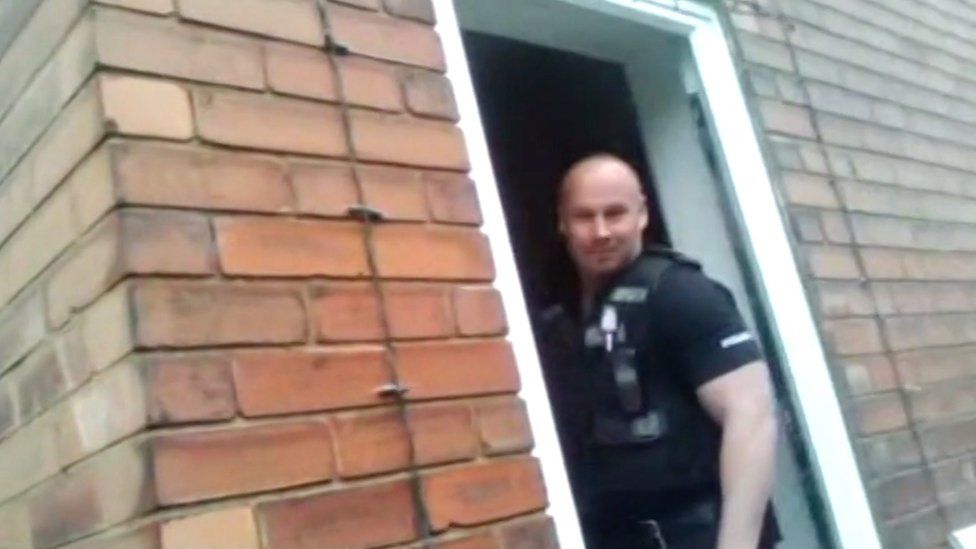 https://www.bbc.co.uk/news/uk-england-nottinghamshire-63177303

What happened here is abuse of power. Sgt Jonathan Flint's actions have also harmed his colleagues. Behaviors such as his erode confidence in the police among the public and that makes it much harder for police officers to do their jobs.
The force's chief constable was very unhappy with this too, by the way. To the BBC, Chief Constable Craig Guildford stated: "We will always take these matters extremely seriously and I was very disappointed with the outcome of the appeal."
He did more. He sought a judicial review.
My middle sister once had a boyfriend who was a cop. This was decades ago. The first time they visited me in Amsterdam, my jaw dropped when he opened the closed door to my bedroom and went inside, just like that, as if he owned the place. (Thankfully, my bedroom was tidy. No dirty underwear or anything of that kind in sight. Even the bed was made.)
It made me aware that many police officers, also in their personal lives, may have no good sense left of other people's boundaries (and rights).
In this Nottinghamshire case, the bailiff crossed the line when he (apparently) reported a theft from his car that had not taken place, in order to get the cops to show up. As it was his body cam footage that later supported the woman, it appears that he is very aware of it.
Sgt Flint sounds dangerous. He is a risk factor for the police, also because he described the woman as a "fucking loony". That expresses hate. That's very worrisome (in view of his public role and his powers).
It was the police officers that breached the peace here.
There should be much more careful vetting of police officers and there also should be much better mental health care for police officers (but I doubt that the latter was a factor here).